It's time to Accelerate
your product.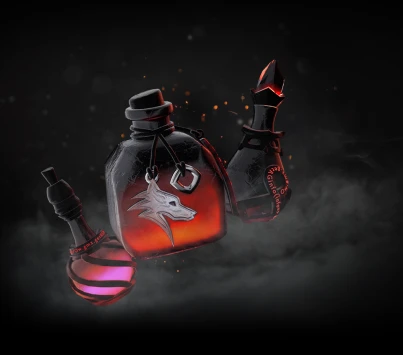 Level up your product design, development, and strategy with the help of the Acceleration team.
We can
Our team of accelerators is fully specialized in various fields in the product realm, and we're all here to help you level up your product.
Our services
Branding

Our team of designers will tailor the best branding needs to make sure your product strikes gold.

UX / UI

Together, we will create a smooth, clean, and visually appealing user experience for your product.

Development

Our code wizards will do their magic and assist with all your Front-End needs, as well as with Overwolf implementation.

User Testing

Through our Alpha Testing program, avid gamers from around the world will put your products to the test.

360° Product Strategy

Together we will define the perfect strategy for your product and skyrocket it to the moon.
Developers Feedback

A BIG THANK YOU to the team at Overwolf! the work process was great and very professional. We achieved great things for PLAYMASTER private BETA! It is now polished, with cherry on the cake. Super excited to learn and improve our ways towards a full product with all of you.

I am by trade a backend developer. While I love building stuff, it is usually not tremendously appealing, and I have a tendency to build features for expert users like me. Having the Acceleration assist me in the earlier stages of the development gave me a reality check on what I was building, and gave the app the very polished look it has today. It is fair to say that Firestone wouldn't be where it is today without both of them.

Working with the acceleration team was literally a game-changer for me. I knew I wanted to build something for a League of Legends to help users track spells and abilities, but working with the team really took my idea to its fullest potential. The work with them was very professional and gave me a lot of tools for my journey ahead.
Frequently asked questions
The program is intended for all in-game creators, no matter what you're developing or what stage you're at. Whether you already have a fully developed app, whether you're in the middle of developing something, or even if you just have a really cool idea for some in-game product - this program is for you.

If you have a burning desire for UGC, if you have an awesome in-game product you want to level up, or a killer idea you'd like to share with us - just drop us a line. We're always happy to listen and help you take on the best possible journey. Also, feel free to check out our Developer website and take it from there.

Each and every product is unique and has its own special journey, so processes may vary accordingly. Regardless of which product or idea you may have, we'll take it on together. We start by looking into it, realizing its true magical essence, and then keep going, making sure that it reaches its full potential - and then some. However, as far as actual steps go, the classic a-z acceleration process looks like this: Product strategy definition, UX design, Branding, UI design, Development, Showtime: Product release.

We offer a wide range of services, guaranteeing that each and every product gets exactly what it needs to level up. The products differ from each other, and each has its own unique journey. So obviously, not all products will require the same services :) Generally speaking, we offer the following services: BRANDING Working side by side with you, the almighty creators, we find the brand concept and visual language that's best for your creation - based on the product itself, its positioning, and the guidelines of the game it is built on. UX/UI We create delightful, smooth, user-friendly experiences in gaming products. We've designed such experiences for numerous gaming products and companies in the past. Oh, and we're gamers ourselves. So the entire product flow - from creating the basic design and functionality to fine-tuning and optimizing things at later stages – it's all fully aligned to complement the game's natural gameplay experience. Just how we would like it ourselves. We're here not only to make sure your users enjoy your product – but to make sure they have the most seamless, intuitive, and satisfying experience with it. DEVELOPMENT We can help with the Front-End Development needs, and everything related to Overwolf integration. You can learn more about building an app on Overwolf. USER TESTING Our Alpha testers are the tip of the Overwolf spear. These ardent, adventurous gamers are the first to test drive your products, meticulously check each and every aspect and feature, and provide all the feedback necessary for turning your creation into a gamified work of art. To learn more about the Alpha testers service. 360° PRODUCT STRATEGY Having a terrific in-game product is great. But knowing what to do with it? That's even great-er. We'll define the ultimate strategy for your product, set you up for success and guide you through, as you unlock one achievement after another.

The service is absolutely free of charge. The only thing we require is your full cooperation. As long as you're committed to the process, we're committed to helping your product become a howling success.

Eternal fame and glory, of course. And perhaps a super cool product, awaiting you once your quest is complete.
Let's Chat!
If you're interested in requesting an Alpha task for your app, or have any additional questions about this program, feel free to reach out!