Hey everyone!
With our recent version being released, we introduced a bug that many of you have encountered, the dreaded "Failed to start application, please contact support" bug.
I'm happy to let you all know that we solved the issue and you can now download a fixed version. Continue

What's up?
In a recent update of ours, we realized there is a bug that happens eventually to our users that makes Overwolf not be able to run and gives the error message "Failed To Start Application, Please Contact Support." Continue
Hello everybody!
If you were having some issues over the last day with the signature app, Overwolf chat or app installations we apologize. We had some trouble on our end with our servers and fixed them.
The only thing that still isn't up and running 100% is the MySignature app, so please  bear with us while we fix it too! We'll keep you guys updated when it gets fixed.

Waddup playas and playettes?
In this version, we have some #swag updates to Overwolf.
The sickly, weird looking tray icon, and his partner in crime, the boring, gray tray menu have been awarded the fugly awards, with the prize being a pimpin' fresh makeover.
We took them out to the gym for some shaping-up, slapped a fresh coat of paint and buffed them out to a stylish mirror finish, so haters can see their hatin' reflection in it #Steeze. Continue
Hey all!
We've got all those emails, and messages so we just wanted to get a quick update out, we are having some technical difficulties with our Overwolf chat servers that are coming online and going down every so often due to the sheer amount of users that we're getting logging in (our servers apparently don't lift).
While our raid team is geared up and fighting their way to fix that server, you guys can keep gaming since nothing else is affected.
Update – We've fixed the issues with the servers and it should be smooth sailing from here on out!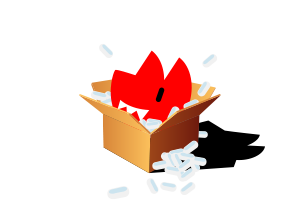 Mahalo dudes and dudets,
Let me tell you a story about the little Overwolf version that could(n't) even give me enough material for a blog post, therefore I'll share some anecdotes about my life instead (not really).
A substantial life enhancer added in this version is the fix to Steam's security code mechanic. Starting from this version we'll only require the Steam security code once. Any subsequent login will land you safely in your friend list, rather than sending you on a scavenger hunt in the mailbox. Continue

Family, friends, we are gathered here today…
My friend, the Skype API, was a great API. He was dearly loved by all developers and made many a user, a happy user. Although he came from simple beginnings, he rose to greatness, though now we must bid him goodbye for now as he moves on to a better place (or so we hope).
As many of you are aware, Skype announced a ways back that they will be removing support for the Skype desktop API. This means that third party apps that use the API to make chats and such, wont work anymore (sadly) which means we have to close our Skype chat app for now. We've got our best people working on a solution though so stay tuned!

Hi to all you organic life forms,
This update of Overwolf is a boring one, as it brings nothing new to the table, but that's only if you're sitting at my table, ha! Highfive! No one? Fine, let's continue…
Remember the Win8 device you bought and didn't know why? We have the answer – it's for gaming!
After releasing videos for over a year, teasing everyone out there, it's about damn time we release the touch controls for gaming on Win 8 touch devices!
The initial beta release (yo dawg, we heard you like beta) supports the following games:
Skyrim
Borderlands 2
The Witcher 2
Crysis 2
DC Universe Online
Castle Crashers

How do you get your hands on this ridonkulous feature?
Navigate yourself to overwolf.com/overwolf-touch-controller and take a few seconds to be in awe, once you've awed enough follow this grocery list of explanations:
Beg, borrow or steal your way to a Win8 touch device. Just kidding (or am I?).
Get Overwolf installed and running on your device.
Go to the Appstore, and have looksy in the "for tablets" section.
Download the controllers you want, please take only one controller per game, so everyone gets a chance to try them all.
Once the controller is installed, just start playing (with Overwolf running) and the controller will be in-game, ready for action.
Fill in the feedback form, so we can create the best possible experience.
Once you've placed a check mark next to each item on the list, play some more and have fun!
. . .
I'll leave you with this fun fact: the average toilet has fewer germs on it than the average keyboard (or tablet),
Viking!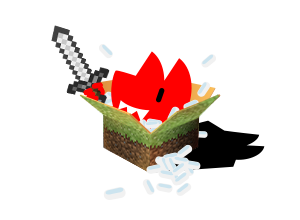 'Ello Lads and Lasses,
They finally let us go out into the sunlight since the last version release. That means it's time for a new one! As I start losing my Casper colors, I'll tell you what goodies are waiting for you in this lovely version
For starters, we've heard that you're missing Overwolf in your x64 games, so we became best friends with them!
You can now use Overwolf with World of Warcraft, Minecraft and Aion, in their 64-bit versions. Be sure to say hi and wave frantically at the dock when you see it in-game
Remember the amazing TeamSpeak release? We're not done yet…
New TS features in this version include:
Dedicated hotkeys for the TS Channel (Ctrl+Shift+H by default) and Full TS (Ctrl+Shift+T by default)
Support for custom nicknames in the TS Channel
Additional TS fixes and enhancements
Continuing down happy lane, you asked for it, and we delivered. Winamp has been added to the Overwolf music player.
It's now possible to control Winamp, from within the game (in addition to the other players)!
. . .
If that's not enough for you, the cherries on the huge mountain of whipped cream are:
A new dock behavior. A bunch of you didn't like how our dock behaved (and we agreed), so we took our do(g)ck to the trainer, for some lessons in manners.
You can now go to the settings and choose whether to auto-show the dock when entering a game. Additionally, hiding it during a gaming session will keep it hidden until the next game you enter
The chat (and other windows with text input) will now receive proper focus on hotkey press. That means you can hit your chat hotkey, tell to whoever is bothering you to GTFO, hide the window and continue hauling ass
We continue making your in-game life easier, saving you the precious time of alt-tabbing to the desktop. This time we developed the ability to access in-game links through the Overwolf browser! That means that all those annoying "forgot password" and "sign-up now" links won't throw you out of the game and into IE6 anymore. You're welcome
Mortar Sniper, GW2 Guides and GW2 WvW Galbar Timers apps have been updated
To wrap it up, here are the newly supported games for this version:
MechWarrior Online
War Thunder
Rome Total war II
. . .
Discuss this update on the forums.
Keep likin' dem mudkipz,
Viking!

Ladies, gentlemen, family members and beloved pets.
We're not really sure how to tell you this, as we're a little chocked up from excitement.
It was love at first sight for both of us, and now, after an intimate ceremony where we exchanged vows and tied the knot, we can finally announce it to the world!
Overwolf partnered up with TeamSpeak and we're now the official in-game overlay for TeamSpeak!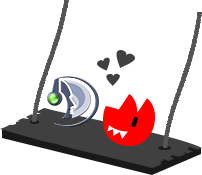 This means we've added new features and lots of improvements to our TeamSpeak integration:
First up, the long sought-after, elusive, Full TeamSpeak 64-bit support is finally here!
We've added the ability to offset the TS notifications! Now you can pretty much place it anywhere. We're planning on making it even more awesome and customizable in following versions
Links from TS will now open in Overwolf's browser, when you're playing (no more alt-tabbing for that)
And last, but not least, you can now see which of your Overwolf buddies have TS installed. Who knows what awesome features are going to follow this one… well, I do, but I won't tell you just yet :), all I can say is you should definitely stick around to see
As a healthy relationship has both give and take, the guys over at TeamSpeak pampered our users with a quick and easy option to launch Overwolf through TeamSpeak and we're also bundled into the TeamSpeak installer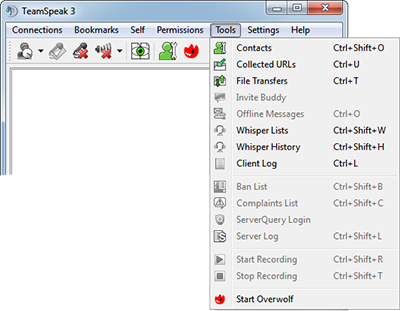 . . .
I'll continue this wall of text with other updates
We got the Steam power back in our system! You can once again enjoy Steam chat in all of your games
LoL Timers got updated with recent changes to the timers.
Some memory optimization and many small bug fixes and enhancements have been made
Battlefield 3 support has been removed until we solve an issue with it, as we only want you to have the best gaming experience
. . .
This is definitely a big update, and the next one will be a VERY interesting one, so don't go anywhere (well, you can go pee and work and stuff, but you get the point)
Discuss this update on the forums.
Always rock on, never rock under!
Viking!