Family, friends, we are gathered here today…
My friend, the Skype API, was a great API. He was dearly loved by all developers and made many a user, a happy user. Although he came from simple beginnings, he rose to greatness, though now we must bid him goodbye for now as he moves on to a better place (or so we hope).
As many of you are aware, Skype announced a ways back that they will be removing support for the Skype desktop API. This means that third party apps that use the API to make chats and such, wont work anymore (sadly) which means we have to close our Skype chat app for now. We've got our best people working on a solution though so stay tuned!

Hi to all you organic life forms,
This update of Overwolf is a boring one, as it brings nothing new to the table, but that's only if you're sitting at my table, ha! Highfive! No one? Fine, let's continue…
Remember the Win8 device you bought and didn't know why? We have the answer – it's for gaming!
After releasing videos for over a year, teasing everyone out there, it's about damn time we release the touch controls for gaming on Win 8 touch devices!
The initial beta release (yo dawg, we heard you like beta) supports the following games:
Skyrim
Borderlands 2
The Witcher 2
Crysis 2
DC Universe Online
Castle Crashers

How do you get your hands on this ridonkulous feature?
Navigate yourself to overwolf.com/overwolf-touch-controller and take a few seconds to be in awe, once you've awed enough follow this grocery list of explanations:
Beg, borrow or steal your way to a Win8 touch device. Just kidding (or am I?).
Get Overwolf installed and running on your device.
Go to the Appstore, and have looksy in the "for tablets" section.
Download the controllers you want, please take only one controller per game, so everyone gets a chance to try them all.
Once the controller is installed, just start playing (with Overwolf running) and the controller will be in-game, ready for action.
Fill in the feedback form, so we can create the best possible experience.
Once you've placed a check mark next to each item on the list, play some more and have fun!
. . .
I'll leave you with this fun fact: the average toilet has fewer germs on it than the average keyboard (or tablet),
Viking!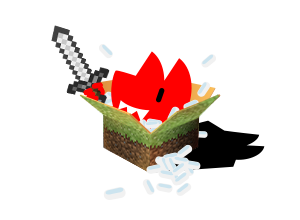 'Ello Lads and Lasses,
They finally let us go out into the sunlight since the last version release. That means it's time for a new one! As I start losing my Casper colors, I'll tell you what goodies are waiting for you in this lovely version
For starters, we've heard that you're missing Overwolf in your x64 games, so we became best friends with them!
You can now use Overwolf with World of Warcraft, Minecraft and Aion, in their 64-bit versions. Be sure to say hi and wave frantically at the dock when you see it in-game
Remember the amazing TeamSpeak release? We're not done yet…
New TS features in this version include:
Dedicated hotkeys for the TS Channel (Ctrl+Shift+H by default) and Full TS (Ctrl+Shift+T by default)
Support for custom nicknames in the TS Channel
Additional TS fixes and enhancements
Continuing down happy lane, you asked for it, and we delivered. Winamp has been added to the Overwolf music player.
It's now possible to control Winamp, from within the game (in addition to the other players)!
. . .
If that's not enough for you, the cherries on the huge mountain of whipped cream are:
A new dock behavior. A bunch of you didn't like how our dock behaved (and we agreed), so we took our do(g)ck to the trainer, for some lessons in manners.
You can now go to the settings and choose whether to auto-show the dock when entering a game. Additionally, hiding it during a gaming session will keep it hidden until the next game you enter
The chat (and other windows with text input) will now receive proper focus on hotkey press. That means you can hit your chat hotkey, tell to whoever is bothering you to GTFO, hide the window and continue hauling ass
We continue making your in-game life easier, saving you the precious time of alt-tabbing to the desktop. This time we developed the ability to access in-game links through the Overwolf browser! That means that all those annoying "forgot password" and "sign-up now" links won't throw you out of the game and into IE6 anymore. You're welcome
Mortar Sniper, GW2 Guides and GW2 WvW Galbar Timers apps have been updated
To wrap it up, here are the newly supported games for this version:
MechWarrior Online
War Thunder
Rome Total war II
. . .
Discuss this update on the forums.
Keep likin' dem mudkipz,
Viking!

Ladies, gentlemen, family members and beloved pets.
We're not really sure how to tell you this, as we're a little chocked up from excitement.
It was love at first sight for both of us, and now, after an intimate ceremony where we exchanged vows and tied the knot, we can finally announce it to the world!
Overwolf partnered up with TeamSpeak and we're now the official in-game overlay for TeamSpeak!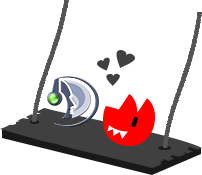 This means we've added new features and lots of improvements to our TeamSpeak integration:
First up, the long sought-after, elusive, Full TeamSpeak 64-bit support is finally here!
We've added the ability to offset the TS notifications! Now you can pretty much place it anywhere. We're planning on making it even more awesome and customizable in following versions
Links from TS will now open in Overwolf's browser, when you're playing (no more alt-tabbing for that)
And last, but not least, you can now see which of your Overwolf buddies have TS installed. Who knows what awesome features are going to follow this one… well, I do, but I won't tell you just yet :), all I can say is you should definitely stick around to see
As a healthy relationship has both give and take, the guys over at TeamSpeak pampered our users with a quick and easy option to launch Overwolf through TeamSpeak and we're also bundled into the TeamSpeak installer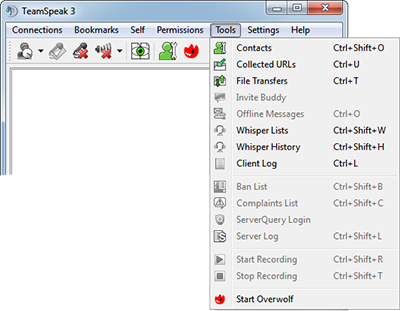 . . .
I'll continue this wall of text with other updates
We got the Steam power back in our system! You can once again enjoy Steam chat in all of your games
LoL Timers got updated with recent changes to the timers.
Some memory optimization and many small bug fixes and enhancements have been made
Battlefield 3 support has been removed until we solve an issue with it, as we only want you to have the best gaming experience
. . .
This is definitely a big update, and the next one will be a VERY interesting one, so don't go anywhere (well, you can go pee and work and stuff, but you get the point)
Discuss this update on the forums.
Always rock on, never rock under!
Viking!

Welcome back folks!
Thanks for tuning-in to another Overwolf update, this is an exciting one for the hardcore gamers out there.
We've added support for over 50(!!!) new games.
Some of them are: Firefall, *wink* Warcraft III *smile*, ArmA 3 *run in circles*, ArmA 2 *breakdance*. The full list is up ahead.
We're also very excited to wrap-up our first ever App-Quest.
It was an exciting app developing contest for our Appstore, and you should look for the apps here.
Pay your respect to the developers for creating awesome apps, just for you. Click the image below to go to the winners' page, meet the developers and go over their apps.
As promised, the full list of newly supported games:
Age of Wushu
Alien Breed 2: Assault
Alien Breed 3: Descent
Arma 2
Arma 2: Operation Arrowhead
Arma 3 Beta
Chaos Online
Costume Quest
DarkFall Unholy War
Defiance
District 187
Dragon Age II, DX9 only
Driver: San Francisco
Euro Truck Simulator 2
Firefall
Forge
Future Wars
Galaxy on fire 2
Jet Set Radio
Lego batman 2: DC super heroes
Lego harry potter 1-4
Lego harry potter 5-7
Miner wars 2081
Moonbase Alpha
Nancy Drew Dossier: Resorting to Danger
Nancy Drew: Secrets Can kill
Nancy Drew: Shadow Water's Edge
Natural Selection 2
NFS: Hot Pursuit
Payday: The Heist
Pressure
RaceRoom Racing Experience
Ragnarok Online 2: Legend of the Second
Sacred citadel
Scribblenauts Unlimited
Section 8
Section 8: Prejudice
Serious Sam 3: BFE
Shoot Many Robots
Sonic Adventure DX
Star Wars Empire at War: Forces of Corruption
Star Wars Republic Commando
Star Wars The Complete Saga
Strike Suit Infinity
Strike Suit Zero
The Showdown Effect
Transformers War for Cybertron
War of the roses
Warcraft III – Warchest
WarFace
Warframe
There have also been a BOATLOAD of small performance enhancements (don't worry, it's all legal), to work out some kinks.
Discuss this update on the forums.
The next update will be an over-the-top exciting one, so do your possible best to be around for it.
I'll leave you with a practical advice – don't eat yellow snow.
Until next time,
Viking!
大家好!我们非常高兴介绍一个新的事儿!
We are so freakin' excited about our new release that we started speaking Chinese for the occasion!!!!
Without further ado, we would like to introduce, TATATADAAAA…
The Overwolf Game Launcher!
Can I get an AMEN? Can I get an AAAAAAMEN?
The work was long, hard and kept us up on nights and weekends (that's what she said,lol), but we managed to pull through.
And now, you can be the proud user of one of the most awesome things to hit Overwolf.
The Game Launcher features:
Playtime tracking – so you can brag or cry in the corner about how much you play, either way, you can keep a record to show your grandchildren.
Notifications for what your friends are playing! Remember that Bob said he was kicking ass in CoD? More like trying on dresses in Barbie's Beach House (we're not sure it's an actual game, but you can ask Bob, he would know).
Tired of playing the same games all the time? Why not look into our game suggestion section (that even rhymes, heh), with brand-spanking-new games for you to play.
Also, in case you didn't hear about our AWESOME App Developing Contest, the submission deadline is nearly here, so hurry up and submit an app for a chance at great prizes!   More info here.
And finally, don't forget to register to Overwolf, so you could track your games and chat with your Overwolf friends. Better make it quick, before someone grabs your nick.
If that wasn't enough, even more games are supported in this version:
A.V.A
Aliens: Colonial Marines
Antichamber
Bob Came in Pieces
Capsized
Crashed Lander
Dollar Dash
Dungeon Party
EverPlanet
Fallen Enchantress
Impire
Lost Saga
McDroid
Ninja Blade
Omerta
Penny Arcade's On the Rain-Slick Precipice of Darkness – Episode 3
PID
Simcity
Sins of a Solar Empire: Rebellion
Sins of a Solar Empire: Trinity
Skyrim Dragonborn
Star Conflict
Starcraft II: Heart of the Swarm
Surgeon Simulator 2013
TF: Fall of Cybertron
Tomb Raider (2013)
As always, many bug fixes and improvements have been made.
Discuss this post on the forum!
Yours truly,
Janalopa
Janalopa is currently partying hard in Germany, on his well deserved vacation, so this post is courtesy of Viking!
Greetings!
Just before I start, I'd like to thank you all for your support in Overwolf J. We're growing and getting close to the "two million happy gamers" mark, which is extremely awesome and exciting!
So today, I've got some special news for you all… One of our most requested features was an Overwolf profile and friends list. Our players simply wanted their Overwolf-gamers-friends list, and so – here it is! From now on, you'll be able to create your own Overwolf buddy list, customize your profile and see what's your friends are playing!
So be quick, grab your Overwolf nickname before somebody steals it, and invite your friends to join! Register here!
(Oh, and BTW, we've also added support to control AIMP music player in our in-game music controller.)
Additional games supported in this version:
9dragons
Antichamber
Awesomenauts
Battleforge
Cognition – An Erica Reed thriller – The Hangman Episode 1
Dark Souls
Dark Void Zero
Dead horde
Dead rising 2
Dead rising 2: Off the record.
Dear Esther
Devil May Cry 4
DMC: Devil May Cry
Dragon Saga
Endless space
GREED: Black Border
King Arthur II
Lost Planet 2
Nancy Drew: Legend of The Crystal Skull
Nancy Drew: The Phantom of Venice
Nancy Drew: The White Wolf of Icicle Creek
Nitronic Rush
Paper Monsters
Resident Evil 5.
Risen
SEGA Genesis and Mega Drive Classics
Sonic & SEGA All-Star Racing
Sonic 4 Ep1
Sonic 4 Ep2
Sonic Adventures 2
Sonic and Sega All-Star Racing Transformed
Spellforce 2: Faith in destiny
Stellar Impact
The Cave
Trapped dead
Tropico 3
Twin Sector
Warlock Master of the Arcane
Warp
World of Warplanes – Beta
As always major bugs were fixed and lots of improvements have been made.
Registration is now open J!
Discuss this post in the forum!
Yours truly,
Janalopa
Hey hooo,
So it's another update for Overwolf
Great news for all you COD fans, Overwolf now supports COD: Black Ops II (Yoohoo!!!)
We've also added 3 cool apps to our Appstore: Battlefield 3 Battlelog, TF2 Crafting advisor and our own in-game Pandora music app! Make sure to check them out.
Additional games supported in this version:
A virus named Tom
Battle for graxia
Battle of the Immortals
Blood and Soul
Bridge Constructor
Chivalry: Medieval Warfare
COD: Black Ops II
Delta Force: Xtreme
Dragon nest
Everquest
Fragoria
Gratuitous Tank Battles
Hawken
Nexuiz
NFS: Underground 2
Planets Under Attack
Sine Mora
Skies
Sleeping Dogs
Spec Ops: the Line
The Bard's Tale (2004)
The Book of Unwritten Tales: The Critter Chronicles
War of the immortals
Discuss this post in the forum!
Yours truly,
Janalopa
Greetings fellow gamers,
Yep, Overwolf has been updated again which shows our vast motivation to keep on going, and bring you the most epic in-game apps ever! Today we're introducing some new apps developed using our in-game API, by our beloved developers community.
Mortar Sniper – attention Battlefield 2 players! This uber cool app, developed by Rincewind, helps Battlefield 2 'Project Reality' mod players to calibrate their mortar, plan team tactics and share it with their team-mates.
GW2 Boons and Conditions – a great tool by Greatheart, to help you understand what each Boon and Condition actually do, and calculate them according to your Guild Wars 2 character stats.
We've also decided to throw in the mix a WoW Talent Calculator, and a Joystick app for all you news junkies.
Oh, we've also integrated Raptr chat into our in-game multi-IM app. Is it really necessary?
As always major bugs were fixed and lots of improvements have been made.
New games supported in this version:
Castle Crashers
Cross fire for XP
Deadlight
Dishonored
Fifa 2013
Frontline tactics
G.R.A.W 2 for XP
Hitman: Sniper challange
Lego LOTR
Magic: The Gathering – Duels of the Planeswalkers 2013
Mark of the ninja
Mount and Blade: with Fire & Sword
NBA 2K13
Need for Speed: Most Wanted (a Criterion game)
Planetside 2
Primal Carnage
Pro Evolution Soccer 2013
Rayman origins
Sword of the Stars: The Pit (Alpha)
The War Z alpha
Vanguard SOH
XCom
On a more personal level, with over 1.5M gamers using Overwolf now, we're very proud in our vast growing community. Please like our page on Facebook and spread the word as much as you can!
Discuss this post in the forum!
Yours truly,
Janalopa
Hello, Dolly!
I'm here with a special musical update! This time we've decided to give some T.L.C. to our music player and turn it into a full remote control for external music players. Per your requests we've started with iTunes and VLC, so WMP is in the pipeline for our next updates… Keep listening to your favorite war-rock stars in-game.
Some other improvements:
1. Share screen capture to Twitter.
2. Polish language support.
3. A simple management for our "Using Overwolf" promotion in IM's.
As for our games support, I'm happy to announce that World of Tanks is back!
As usual more games are now supported:
Borderlands 2
Scarlet Legacy
Torchlight II
World Of Tanks 8.0
Don't forget to find us on Facebook, Steam Group, Twitter and YouTube.
Discuss this post in the forum!
Yours truly,
Janalopa