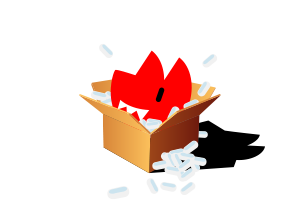 Mahalo dudes and dudets,
Let me tell you a story about the little Overwolf version that could(n't) even give me enough material for a blog post, therefore I'll share some anecdotes about my life instead (not really).
A substantial life enhancer added in this version is the fix to Steam's security code mechanic. Starting from this version we'll only require the Steam security code once. Any subsequent login will land you safely in your friend list, rather than sending you on a scavenger hunt in the mailbox.
On a sadder note, Skype decided that we don't deserve an in-game overlay, so they shut down their API, and we had to disable the Skype app. The Overwolf team will be looking for solutions on various 3rd world black markets, and hopefully we'll stumble upon a rogue Skype employee who'll hook us up with the good stuff.
Ayo, Stevey (that's what I call Steve Ballmer, we're best buds), bring back the API support, be a mensch!
Don't get the idea that we slacked off this whole release, we've done some major work on infrastructures and some hush-hush secret projects are also in the making, so don't change the channel on us.
. . .
To wrap up this exhilarating version, the following new games are now supported by Overwolf:
Assassin's Creed IV: Black Flag
America's Army: Proving Grounds
Pro Evolution Soccer 2014
. . .
Yawn about this update on the forums
I'll close this one with a joke: What did the Buddhist monk say to the hot dog seller? "Make me one with everything".
Thank you, thank you, I'll be here every release,
Viking!