Greetings, Overwolvers!
We released our latest version which introduces some really cool features and updates to our video recorder.
When recording video, you can now minimize the video recorder so it won't interfere with your gaming experience.
If you choose to minimize, you can select which indicator will be shown or choose none, as well as its' location on the screen.
By default, the application or its' indicators will no longer show up on your recorded video.
You can play and familiarize yourself with the new features under the settings menu – Capture tab.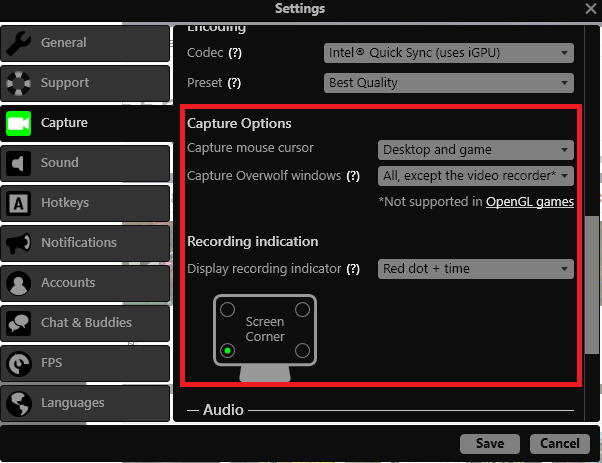 We also fixed some bugs and improved performance and stability issues.
Go play!
Jareth