Introducing new TeamSpeak Skins!
Welcome to the next stage of our skin program, TeamSpeak skins!

In our effort to make Overwolf customizable to your tastes, we added in the ability for skinning the Overwolf TeamSpeak windows!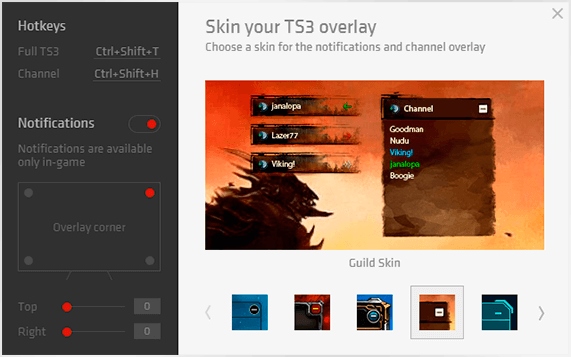 Just like normal skins, we'll add more and more as well as let community skinners create them! Look forward to a lot more skins coming out in the future.
Bug fixes galore!
There's never an update without any bug fixes, so here's what we got to this time:
Improved game detection with some Steam games
Fixed a bug where if your Overwolf username stared with a lower case you had no avatar
The Overwolf dock is now hidden on auto launch
You can read the full technical release notes on our forums.
Catch you later,
Raif