Hello Overwolf Enthusiasts
This time we bring give-a-ways, yes, you heard it, freeeeeeeeeeeeee stuff!
Strap yourself in and come see how to get your hands on game gold and more.

The first giveaway that goes live is Fiesta gold giveaway, claim your 5,000 coins before we run out!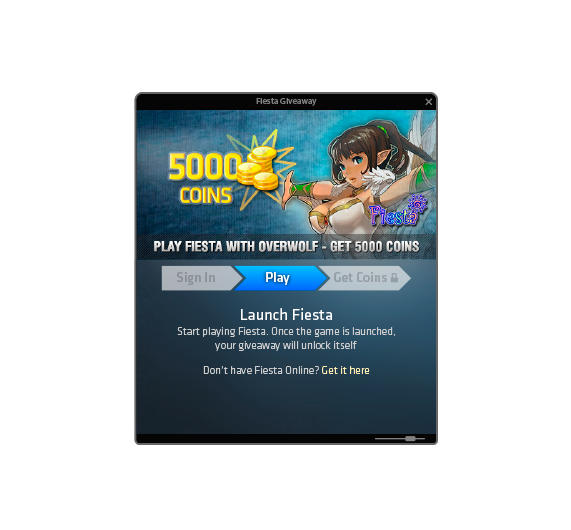 You can check out what giveaways are soon to arrive by going to Appstore -> Games -> Giveaways

. . .
Besides giveaways, we have some very anticipated games that are now supported:
Alien Rage: Unlimited
Archeage DX11
Divinity: Original Sins
DuckTales: Remastered
Elder Scrolls Online
Eurotruck 2
FIFA 14
FIFA WORLD
GRID 2
GRID Autosports
HEX – Shards of Fate
Killer is Dead
Leviathan Warships
Loadout
Lord of the Rings Online DX11
Minimum
Need For Speed: World
PAYDAY 2
Plants VS Zombies: Garden Warfare
Shadowrun Returns
Sniper Ghost Warrior 2
South Park: The Stick of Truth
Swordsman
The Crew
Warface
Discuss this update on our forums.
. . .
Peace out,
Viking!