Aloha dear friends!
I've chosen to greet you in Hawaiian because the air conditioning in my work area decided to take a nice long break and I'm now the prisoner of heat and despair. So in order to escape my prison, I'm imagining a nice tropical island with refreshing, ice-cold drinks… Ahhhh…
Enough with random ramblings and on with what's new in this version:
A "Streaming" indication has been added to the Overwolf buddy list. Your friends can now easily know when you stream and you can find out which of your friends enjoy some lively streaming activity. Try clicking the name of the streamed game for a sneaky sneaky trick.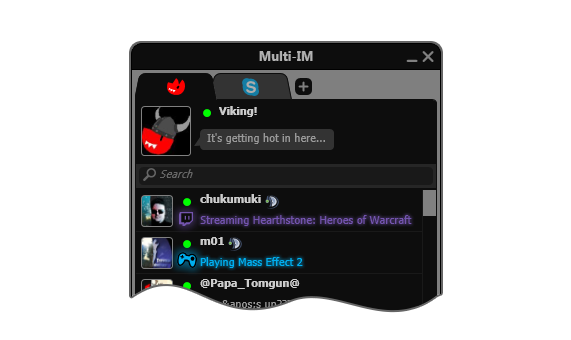 Next on the list are the notifications, that now play the stacking game and will pile one on top of the other, up to a maximum of 5. Combined with the previous quick-reply update, you can now tell everyone at the dinner table that you'll be right there (which we all know is a barefaced lie).
Additional enhancements to the chat include a "new message" indication on the active chat tab and an update to the auto-scroll logic, which will no longer scroll to the newest message when browsing previous messages. One last thing is a fix for Steam and Raptr chats.
. . .
The following new games are now supported by Overwolf:
Final Fantasy XIII
Heroes and Generals
Lovely Planet
Marvel Heroes 2015
Mechwarrior Online (DX11 support)
Moebius
Octodad: Deadliest Catch
Planet Explorer
Rise of the Triad
Robocraft
Royal Quest
Sins of a Dark Age
Sniper Elite: Nazi Zombie Army
Thunder Wolves
Tower Wars
Transformers Universe
Unrest
Unturned
Urban Trial Freestyle
Violett
Warframe
Zombie Robots Monsters
Enhanced support and performance for:
Battlefield 3
Battlefield 4
Crossfire
Elsword
Firefall
Titanfall
And as usual, many stability enhancements have been made (actually this time even more than usual), so you should experience even better performance than before.
Discuss this update on our forums.
. . .
Wishing someone would fix the damn aircon…
Mahalo,
Viking!