Hey there Overwolf Streamers!
It's time to say NO to the green screen…
Just wanted to let you know that we've added support for Intel's RealSense technology.
From now on, when you stream using the TwitchTv application, you can use your RealSense webcam and our app will allow you to remove your background. Magic!
You can find this option in the Settings menu, under Devices (make sure it recognizes your Intel webcam).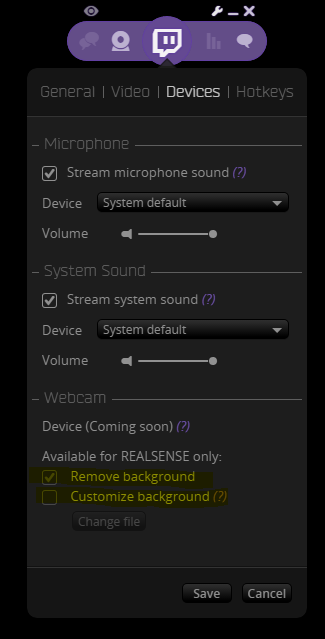 And now you're thinking "What if I want my own custom background, huh?".
You got it! You can add your own custom image as a background in the apps' settings.
Hit us up if you want to share a cool background you streamed with!