How's it shaking, Overwolvers?
We released our latest version which introduces something so awesome, it's creating it's own sauce!
This amazing feature is going to be all the rage, and is now in BETA
It's only phase one, and already gives you some amazing insights into your sessions. In the future it will allow customization, and will provide awesome information about your gameplay.
If you're one of the lucky BETA users, you should be able to see the potential of this amazing app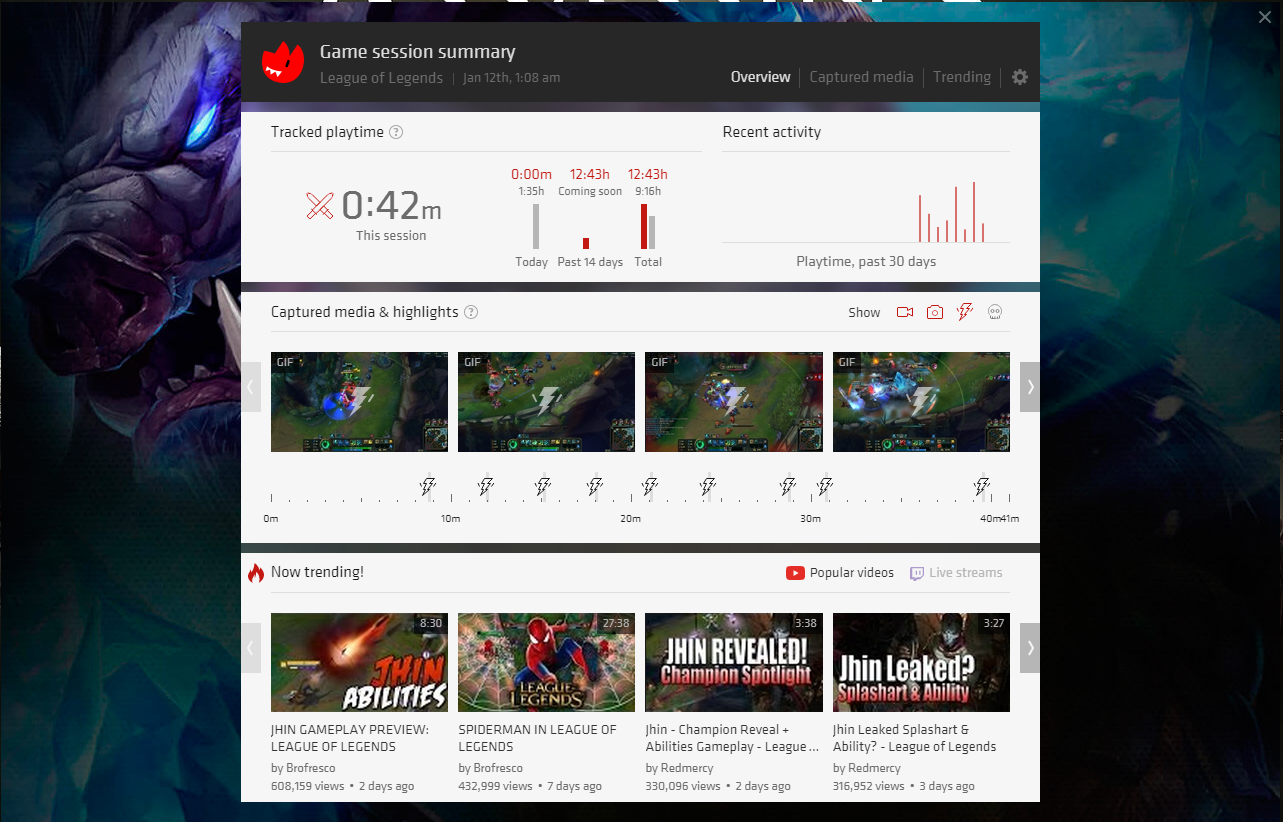 We also fixed some bugs, such as the Hotkeys tab being empty and solved issues with double app icons.
Stay frosty!
Jareth