Calling all wolvers – the FPS Challenge is on!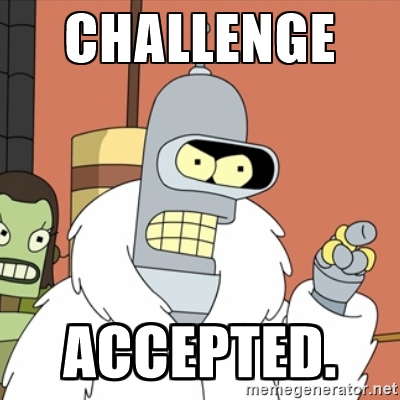 In the past few weeks we've received some reports from a small number of users, experiencing an occasional FPS drop when Overwolf is running. Since this issue seems to affect a very small number of users, it is still not clear to us whether it is related to Overwolf or not. Nonetheless, we don't mess around when it comes to FPS complaints. It is our top priority to ensure that this is never an issue for any Overwolf user.
So, we would like to offer you, our trusted users, a challenge:
The first 25 users who can prove to us that Overwolf causes FPS drops, in contrary to not using Overwolf, will get $10 worth of Riot Points or a $10 Steam Wallet code (whichever you choose).
To participate in the challenge, please make sure to follow the instructions below.
Thank you for helping us improve Overwolf!
Let the games begin…
Or,
Overwolf medic
I would like to participate in the FPS Challenge – What should I do?
Close other programs:
Close all third-party programs that may use game resources, such as Raptr, PlaysTV, Mumble, Dolby axon, VcsCore, RBTray etc.
Take a video of your game FPS without Overwolf:
Make sure Overwolf is closed. Play an Overwolf supported game for at least 2-3 minutes, or until your game FPS stabilizes. Take a short video of your screen using your mobile phone. Please do not use a PC program to video capture your screen to avoid affecting your FPS.
Take a video of your game FPS when Overwolf is running:
Run Overwolf. Play the same game for at least 2-3 minutes, or until your game FPS stabilizes. If FPS drops occur, take a short video of your screen showing the FPS drops. Again, please use your mobile phone to take the video.
Send us your videos:
Send your videos to support@overwolf.com. Subject your email: "FPS Challenge Accepted".
Help us figuring it out:
Once your email is received, you will be contacted by our support team. We will need your cooperation in sending us Overwolf log files, and possibly in setting up a remote session, so we could observe and investigate the issue.
Go shopping:
So what will it be, RP or Steam Code? Choose your preferred way and get $10 for your gaming adventures. Don't spend it all at one place…
Hello fellow gamers,
Some of you complained that the latest version of Overwolf doesn't work with World Of Warcraft, Runes Of Magic and some other games.
It happens to *some* of the users because we've added support for DirectX11. (If you use steam, you probably didn't experience this).
So don't worry, we are on it in full throttle and it will be fixed for  Overwolf's next version.
In the meantime, to quickly solve this issue, Please install DirectX End-User Runtime, which is a harmless directx extension library.
http://www.microsoft.com/download/en/details.aspx?id=35
All the best!
/Gil Or/
Lead Developer
Overwolf