Hey Wolves,
Did you watch all the goings'ons at Blizzcon 2016?
We sure have, and now after watching all of the new updates and announcements made, you may be wanting to play some awesome Blizzard games.
 But it's dangerous to go alone…. Take these apps with you!
HearthArena – bringing you the crazy helpful HearthArena website right in game! Enrich your Arena experience without the downside of having to do ANY typing Get advice from HearthArena's groundbreaking algorithm and start tracking your arena runs and decks automatically.
DeckMate – Deckmate is your personal assistant in the world of hearthstone, it will aid you in tracking both you and your opponents deck, and keep you on top of your game.
WoW Character Info – Get every character's information and stats instantly with WoW Character info, simply press Ctrl+F in-game, you can search for a character, see it's gear, raid progress as well as PVP accomplishments, you can search any character you come across in-game or out by filling in their name, region and realm.
WoWHead Search – Tired of alt tabbing to search for that epic mount or for every piece of armor? Well WoWHead search is the app for you. Now you can visit WoWHead while never leaving the game.
WoW Talent Calculator – You know how your friends ask you about your talent spec and which glyphs you prefer, and when you name the abilities they should be using. – They look at you puzzled… Well now you don't have to keep losing your hair! Just slap your spec and glyphs into the calculator and send them a link! All without having to even put your drink down.
Spawning Tool Build Adviser - Your new and most loyal Starcraft 2 build companion, all you need to do is pick a build from the most versatile build orders list offered that fits your play style, your build orders will then appear on your screen and will keep you informed of what you should build next.
Cooldown timers - will come to your aid and show you how long you have left before you can use your skills again.
Talent Stats – Check out in-game up-to-date talent statistics for every hero, sorted by popularity or win rate, see the most used and popular builds to improve your game! Browse community builds and save them for easier access, or simply create your own builds.
Hey Guys!
So what's new in 97.209?
Brand new Web Browser of AWESOME!
It's happened! We FINALLY integrated Bookmarks into our Browser.
After many requests we're proud to present our brand new web browser supporting bookmarks and many performance and UI improvements. The bookmarks support is still in its initial phase, as we wanted to get it out to you as soon as possible. In the coming weeks you can expect more bookmark related such as folder support, customization and more. So stay tuned folks!
Replay HUD
Recording Replays for DOTA 2 – Many people have been requesting this and it's been a long time coming, but now Replay HUD is compatible with DOTA 2 and is able to capture all your Kills/Deaths/Ults. Simply press Shift + F9 to watch your replays in-game or CTRL + Shift + F9 to watch them later.
Recording ULTs in LoL – Replay HUD is now able to capture all of your ultimate uses while in-game. Re-watching your ult uses is a great way to learn when they were most effective and how you can improve your ult usage.
Logitech LED Keyboards – Logitech LED keyboards will now light up in sync with your replays when using Replay HUD, now you can see your ghost (Boooo) replay keystrokes in-game.
Improvements & bug fixes
Brand new Window Dragging implementation – We have dramatically improved the movement of windows while ingame, much more fluidity while opening Overwolf apps.
We have also made other performance improvements as well as bug fixes and minor tweaks.
Stay Classy,
Kenny
Hey there Overwolf Streamers!
It's time to say NO to the green screen…
Just wanted to let you know that we've added support for Intel's RealSense technology.
From now on, when you stream using the TwitchTv application, you can use your RealSense webcam and our app will allow you to remove your background. Magic!
You can find this option in the Settings menu, under Devices (make sure it recognizes your Intel webcam).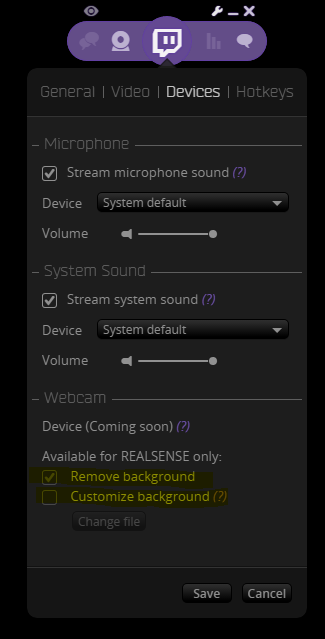 And now you're thinking "What if I want my own custom background, huh?".
You got it! You can add your own custom image as a background in the apps' settings.
Hit us up if you want to share a cool background you streamed with!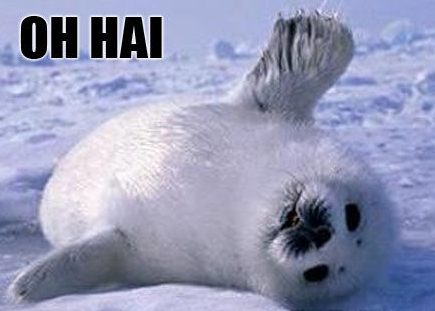 We just joined Overwolf's pack, and wanted to introduce ourselves!
Meet Shargaas, your shiny community manager.
A sworn movie buff, who lives and breathes gaming. Among his most favorite games he lists LoL, Hearthstone, Witcher and the iconic Warcraft.
favorite movie of all times: Donnie Darko
Things he's willing to admit: He liked the Star Wars prequels. Deal with it.
He will live among you, learn your ways and you will not suspect a thing…OK, maybe you will…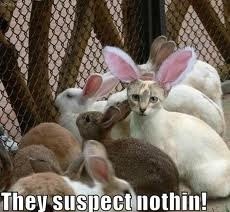 And introducing me, Jareth.
I am the new Overwolf marketing and content manager.
I'm a super geek and have been gaming ever since I can remember. Among my favorite games I can list WoW, Oblivion and Starcraft (and an avid fan of the professional e-sports league).
See you on the battlefield! (no pun intended)
Jareth
Greetings LoLwiz'ers!
Recently, many of you may have noticed that you're having some trouble getting your stats. We wanted to sit down and explain what's happening.
Continue
Bring Your World into Warface with Overwolf
We at Overwolf are excited to tell you guys that we've partnered up with Crytek and Warface to bring you all the best gaming experience possible! Continue
Hey all!
I'm happy to update you that we finally understood what causes FPS drops for some of you. We've been working hard at trying to recreate this on over 30 different computers with vastly different specs with no luck. However, we now discovered that there is a Microsoft bug for WPF apps with transparent windows (like Overwolf) which leads to FPS drops in games. Continue
Live Rounds and Heroes of Newerth Giveaway!
With the exciting new launch of Live Rounds, we at Overwolf, Rounds, and Heroes of Newerth are bringing you a super sweet giveaway. If you play Heroes of Newerth with a party where everyone  is using Live Rounds, you will all receive a 1 time, per account code that will unlock the full fan favorite Black Legion avatar set, valued at $50 USD, which includes:
Quintan the Black Legionnaire (Ultimate Avatar)
Unum the Black Legion Martyr
Dyad the Black Legion Smith
Troika the Black Legion Engineer
Tetra the Black Legion Scout
If you already have the Black Legion set unlocked on your account, you can swap it for something else, just contact us at liverounds@rounds.com.
Holy %&*, how do I get this?
Easy. Just follow the simple instructions here and get your loot!
Install and register for Overwolf.
Install the Live Rounds app located in the Appstore.
Play Heroes of Newerth with Live Rounds running.
Have your entire party in your Live Rounds video chat room.
Once you have a full room, a pop-up will show for all the people in the room with their own personal code to unlock the full Black Legion set. Some restrictions:
This giveaway is for NA/EU Only – The codes will not work if you're located elsewhere sorry!
1 code per account
Watch The Black Legion Trailer 
Hey everyone!
Boy this giveaway was fast. You all overwhelmed us and really came out for that gold!
Unfortunately, we have to close the giveaway earlier than mentioned as the 100,000 keys we were given are already in your hands. We're very sorry about having to close the World of Tanks 1000 gold giveaway early. In our next giveaway, we will make sure that both the number of keys available as well as other restrictions are properly reflected.
Thank you everyone who participated and downloaded Overwolf. We hope you enjoy both the gold and using Overwolf in your game.
See you in game!
Team Overwolf
And so the contest ends…
Developers coded, we tested and now have our winners for the TeamSpeak|Guild Wars 2 App development contest! Introducing the winners who made the best apps:
There were so many amazing apps that you should definitely all check out in the Appstore that will make your gameplay even more fun. Click here for the whole story.
Don't forget, there is the User Choice category where YOU decide which app wins $1000! Install your favorite app today and help them win!
Rock On!
Raif